email: martin@martinhughesportfolio.com t: +44 (0) 77 4946 9519
---
---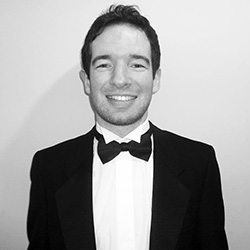 Discuss Your Project?
email: martin@martinhughesportfolio.com tel: +44 (0) 77 4946 9519
Please include as much info as you can, what your business does, services needed, timeline and budget if possible.
---
---
Services
+ Design, + Web Design, + Web development, + Website reviews,
+ Ecommerce, + Strategy and + Creative Thinking.
---
About
I love to create interesting websites that work for my clients.
I built my first website in 2001 and I've been working professionally making websites full-time since mid 2007. From 2003 – 2007 I studied and graduated from the University of Ulster, Belfast with a Bachelor of Science Hons in Interactive Multimedia Design.
In 2008 I completed the Invest Northern Ireland start a business programme for my website design business.
Outside of work I enjoy walks in the countryside and taking photos. I'm working on achieving a black belt in karate.
---
Client Quotes
"Our website is really easy to use, customer feedback has been great and it is helping us win new work."
- Anne, Recon Waste
---
"Martin is a strong, dedicated and creative designer always ready to put all his energy and stamina to get the job done. Top qualities: Great Results, Expert, Good Value."
- Peter Doak
---
"I have known Martin for a few years and the one thing that seperates Martin from the rest of the website experts that I have encountered is that he knows what he is talking about and can do what he promises. This is a very rare thing." - Colm, Killyliss Studio
---
"Martin quickly developed a very intuitive understanding of what I wanted from the website design, from a very vague brief I gave him. He also pushed me further on, bring a lot of invaluable ideas and concepts that I would never have thought of. He made the whole design and specification appear very straightforward, and importantly, didn't blind me with jargon. This is the mark of a true professional, and a rare skill to possess! I have no hesitation in recommending him to anyone."
- Maura, Soul Encounter
---
---
Twitter Linkedin Facebook Google+ Instagram flickr
e: martin@martinhughesportfolio.com
2015 Martin Hughes Design T:07749469519.
Post: 36 Washingbay Road, Coalisland, Dungannon, County Tyrone, Northern Ireland, BT71 4PU.